"Svn Fngrs" : sexe, mort et rock'n'roll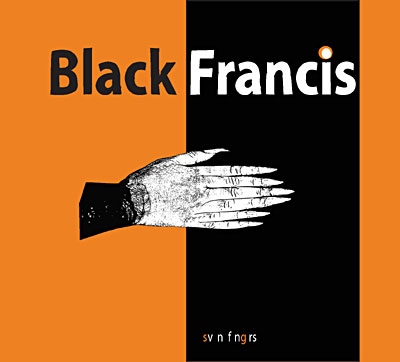 Grâce à divers articles parus un peu partout sur le Web et débusqués par notre ami et informateur Soren, on en sait désormais un peu plus sur le mini-album
Svn Fngrs
. «
Il a été écrit, enregistré et mixé en six jours
, a récemment expliqué Charles au magazine en ligne
Drowned in Sound
,
et le septième jour Mark Lemhouse
[producteur de
Bluefinger
]
a conçu l'artwork
.» Globalement minimaliste, la production, signée Jason Carter, s'est essentiellement concentrée sur la voix de Charles. «
Je ne vous ennuierai pas à vous parler du concept
, ajoute le King.
Disons qu'il y est beaucoup question de sexe barbare
[nasty]
, de mort encore plus barbare, et de la belle étrangeté de la naissance.
» Nous voilà prévenus.
Svn Fngrs
devrait être disponible le 3 mars... dans un format qui reste à définir, bien que Cooking Vinyl envisage «
par défaut
» une sortie classique en CD. Charles ne cache pas qu'il se soucie très peu de cette question, l'essentiel pour lui étant que sa musique trouve son chemin jusqu'à ses fans - gratuitement s'il le faut, sous-entend-il.
Initialement destiné à agrémenter le futur (hypothétique ?) single
She Took All the Money
,
The Seus
- déjà téléchargeable sur
la page
MySpace de Black Francis
- pourrait bien sortir lui-même en single un peu plus tard, assorti d'un inédit qui reste à écrire, peut-être «
une symphonie-fleuve
(...)
écrite en dix minutes
». Autrement dit, si
She Took All the Money
finissait par sortir en single, Charles Thompson deviendrait le premier songwriter de l'Histoire à écrire une c-side...
***

A tous ceux qui auraient passé les derniers jours dans la jungle de Bornéo ou sur le Mont Olympus : ne ratez pas l'événement de ce mois - notre
interview exclusive de Jean Walsh
!
Libellés : svnfngrs